The recent turmoil in British politics has led much of the political establishment and commentariat to agree on one thing: what the country needs now is competence, the more boring the better. The last thing we need is risky ideas.
After the erratic administrations of Boris Johnson and Liz Truss, this is understandable. But it risks misreading both the needs of the times and the lessons of history. Profound crises demand leaders who are also imaginative and agile. Competence alone rarely turns out to be enough.
That imagination is now often seen as an alternative to competence, rather than its complement, shows what a serious state British politics is in – as the combined costs of austerity, stagnant productivity, Brexit, weakened public institutions and a diminished standing in the world become ever more apparent.
So serious are these problems, they have prompted one of British politics' rare sea-changes, with Labour well ahead in the polls after the arrival of yet another Conservative prime minister. But although it's clear the country needs a period of rebuilding after the mistakes of recent years, it's much less clear where the necessary long-term ideas, strategies and plans will come from.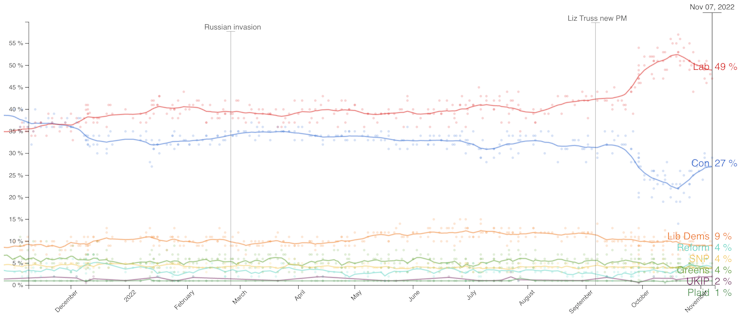 Prime Minister Rishi Sunak's reputation for competence may be overrated as a result of comparisons with his short-term predecessor Truss. Few would describe Sunak as a visionary and one policy he is closely associated with – subsidies to eat out with other unvaccinated people in the summer of 2020 – now looks rather daft.
Meanwhile Labour leader Keir Starmer has promised that under him, "Britain will get its future back". But he has said little about his vision or longer-term plans for the country, and there is none of the buzz of earlier periods in his party's history when it pioneered everything from the NHS and Open University to equality laws and constitutional reform.